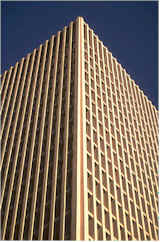 TARGET PROS, INC. was founded by David Marshall, who, after several years in merchandising, sales and employment placement, realized his vision of establishing his own specialized recruiting firm. The group started deliberately as small and strategically focused on executive search sales and marketing consulting.

The area targeted covered the Medical, Pharmaceutical, Biotech, and Managed Healthcare Industries. TARGET PROS mission is just what its name implies…to target totally qualified talent and match their academic background, work history and experience with each of the many varied positions available on the staffs of a wide range of clients.

As a "niche" executive search firm, TARGET PROS has become sensitive to the needs of the businesses it serves. No client or candidate is the same, but with insight and careful scrutiny of each candidate, the perfect union is made.
Additionally, TARGET PROS specializes in the recruitment of diversity talent supporting the special diversity needs of the clients it serves. TARGET PROS is committed to servicing clients with ongoing Diversity Programs recruiting qualified minorities, females, disabled individuals, and coveted veterans.

Our avowed purpose to "be the best" is clearly reflected by our clients as they return again and again to avail themselves of our roster of carefully selected candidates.